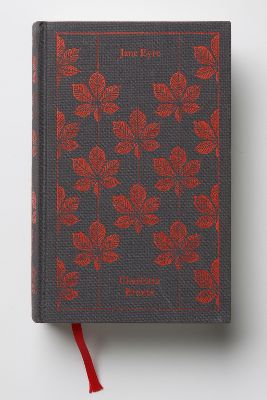 Jane Eyre is probably one of the most read - and most loved - books of all time. Written by Charlotte Brontë in 1847, it follows the story of orphaned Jane Eyre as she leaves the cruel Mrs Reed to attend Lowood Institute. Later in her life, we join Jane as she departs Lowood to become a governess at a country house,Thornfield, owned by a mysterious Mr Rochester.
I'd never really read any old classics before Jane Eyre, so I was slightly apprehensive as to whether I would be able to understand the language it is written in. However, from the first page I was utterly enthralled. The description Brontë uses is sumptuous throughout, and her use of pathetic fallacy is just beautiful. Bar the odd word it was not difficult to understand.
Despite being well-known, the plot had many twists and turns that I wasn't expecting. I identified so strongly with Jane as a child,and felt like I grew up with her throughout the novel. Jane herself was such a strong character. Despite the plot being centered around love, she was independent throughout. This contradicts the way women were seen so powerfully, and was, and still is inspiring to women then and now. It's summed up perfectly in this quote from Jane herself:
"I am no bird; and no net ensnares me: I am a free human being with an independent will."
It seems a contemporary theme to be used in a classic and is one of the reasons I think Jane Eyre still appeals to a modern audience.
It's obvious why Jane Eyre became a classic, you fall in love with each and every one of the characters and become immediately attached. Brontë's character development is superb, especially through Jane herself and Mr Rochester.
I really loved this books, and hope to re-read it again in the future many, many times.
Have you read Jane Eyre, and if so, what did you think?